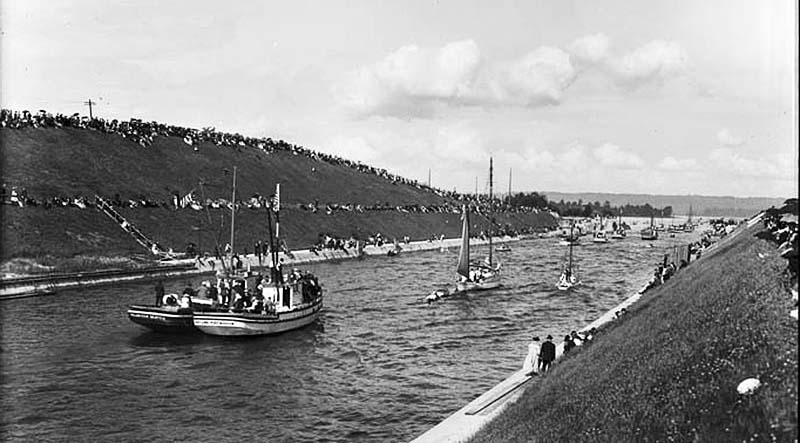 The period between 1916 and 1955 marks some of the most substantial growth of the communities on the west side of Lake Washington. When it was completed in 1916, the Montlake Cut marked the realization of a 62-year-old idea to link the lakes with Puget Sound, creating a freshwater harbor in Seattle and a waterway connecting Seattle's shipping harbor in Elliott Bay with the resource-rich interior of King County. The Montlake Bridge, spanning the Montlake Cut in Seattle, was completed in 1925, and was the last-built and easternmost of four double-leaf bascule bridges that carry vehicle and pedestrian traffic across the Lake Washington Ship Canal.
A proliferation of single family and commercial structures were constructed, some architect-designed but many were kit houses of the teens and twenties. The advent of World War II – and Seattle's significance as the home of the Boeing Corporation – further shaped the growth of the region, largely attributed to the development of the aerospace industry.
The Post-World War II era was a time of substantial growth and change in the Puget Sound region, particularly for the communities along what is now the SR 520 corridor. The Lacey V. Murrow (Interstate 90) Floating Bridge, designed by engineer Homer Hadley, opened in 1940, and connected Seattle, Mercer Island, and the Eastside communities.